Twilight Drop Earrings ➳ Purple Fluorite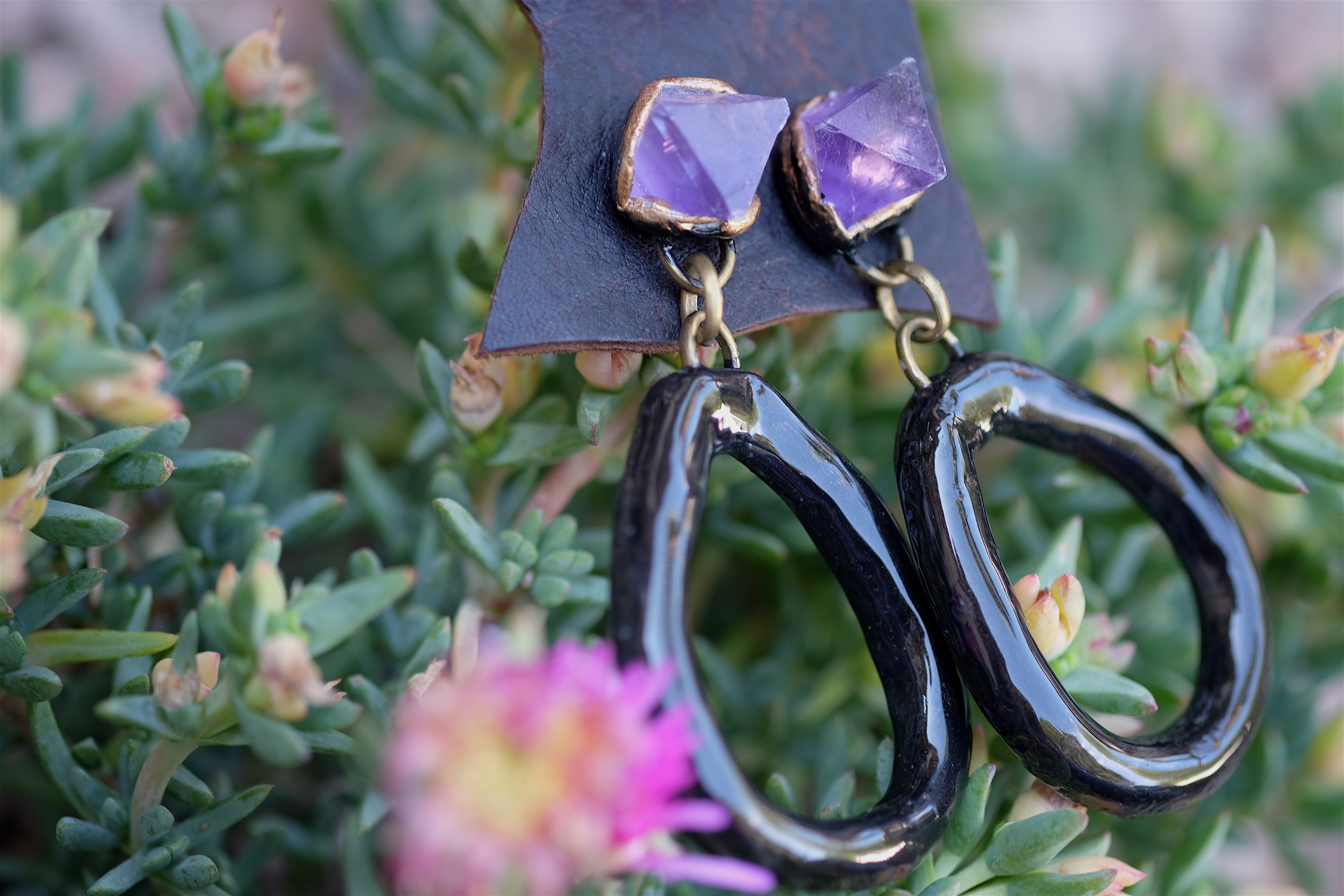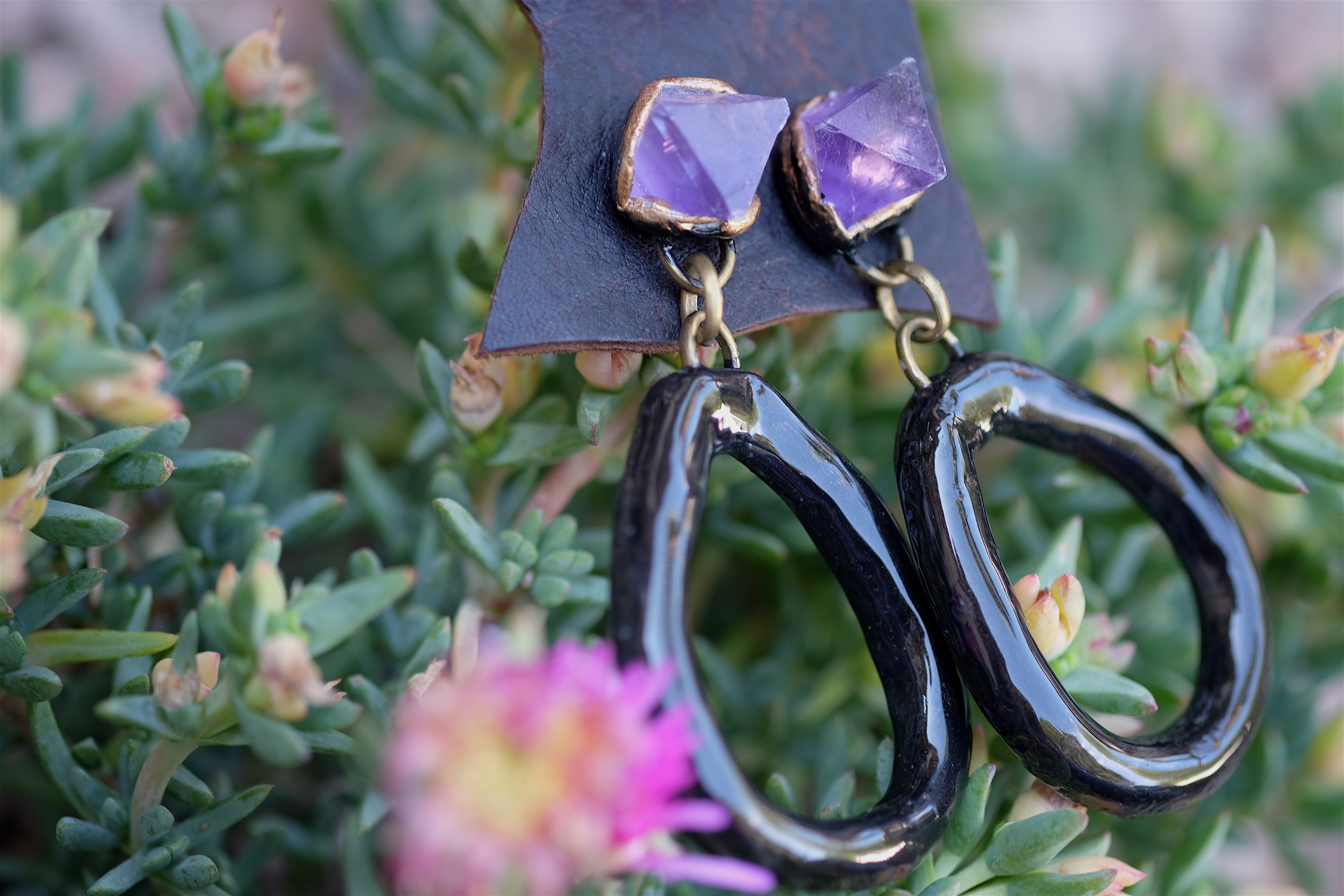 sold out
Twilight Drop Earrings ➳ Purple Fluorite
Twilight Drop Earrings / / purple fluorite octahedron stud earrings with attached hand crafted oval pendant drop. In addition to being gorgeous, purple fluroite is the most peace-giving of the Fluorites, dedicated to the devotional aspects of the mind that connect with Spirit. Their chunky profile and geometric simplicity make these earrings look modern yet timeless.
Measures: 2 3/4 inches from top of stud to bottom of drop pendant.

Hand sculpted/ detailed (with an industrial strength Epoxy clay, in between ceramic and plastic in terms of strength and durability) and hand painted with leaf paints and various acrylics. The clear resin coating gives a wet mirror finish.
These earrings are highly durable and extremely light weight, but it is suggested that you treat them with relative care. To maintain the piece for years, please avoid wearing the jewelry in water.
¨¨¨¨°º©©º°¨¨¨¨¨¨°º©©º°¨¨¨¨°º©©º°¨¨
Made with love in my studio in Austin, Tx
Please be sure to contact me with any custom order requests or questions
Each item comes in an Iron Lamb custom jewelry box